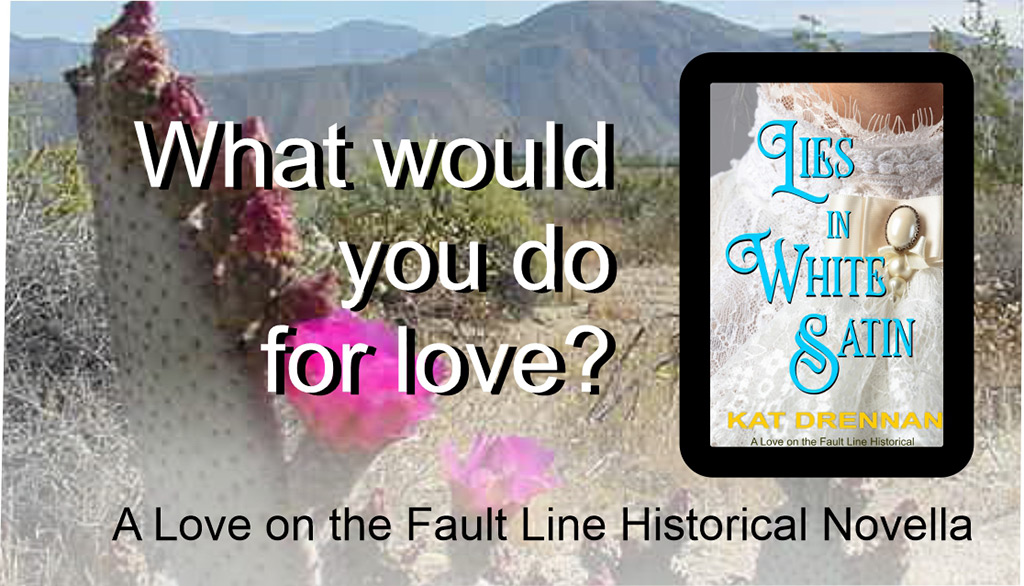 Mail order Bride, Fiona Webb gets cold feet on the stagecoach to meet her fiancé. Is he all he claims? Or is she hurtling toward a deadly mistake?
A handsome man in a photograph in the St. Louis Minneapolis Gazette holds a little girl in his arms seeking a mail order bride. Could they be the family Fiona longs for since losing her sister and parents to cholera? Or is the photo a deception created to trap an innocent heart?
James Nathaniel believes he's found the perfect woman to share his life at last, and, anxious to finally meet her, he takes the Overland Stage to join her en route near the California border, only to find a cairn of stone.
How can it be true?
Lies in White Satin is a standalone twist on a ghostly myth set in the Anza Borrego Desert. While it's not a prequel to Kat Drennan's Borrego Moon, this haunting novella shares the setting and history from her Love on the Fault Line Series.
Free bonus: Read the first chapter of Borrego Moon at the end of this story.