The Goddess of Undo WINS Contemporary Romance Writers Stiletto Contest in Women's Fiction, 2017.
Countless families today face the reality of caring for a failing parent.  There are many organizations and books available addressing the nuts and bolts of caregiving.  But humans aren't made of nuts and bolts. We are fragile, flighty, and fearful of the realities of what ultimately points the way to our own demise.  The Goddess of Undo explores the heart and soul of this reality in the way only fiction can.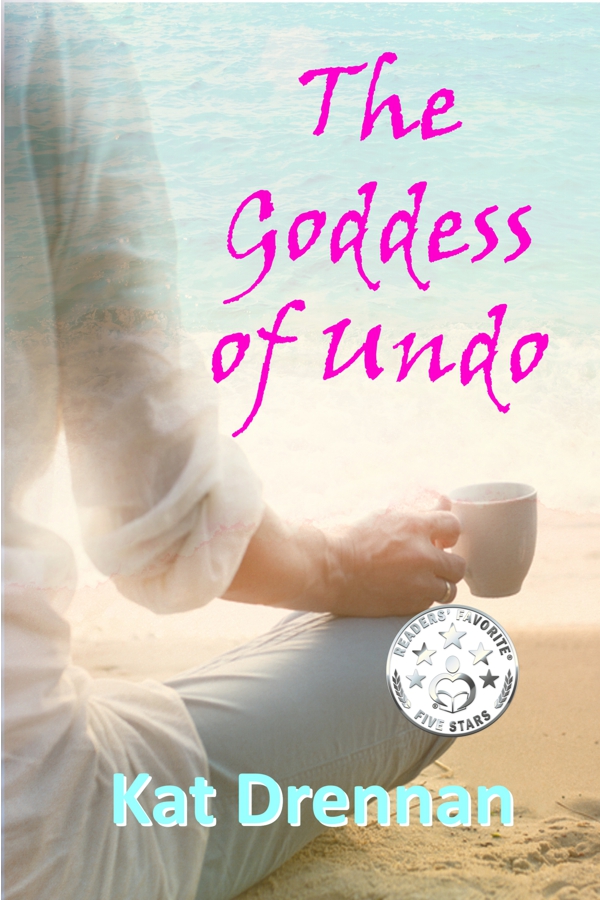 This book wasn't available when I needed it most.  Now it is here for you.
Some things in this life can be undone and some cannot.
The art is learning the difference.
When fifty-year-old Evie is hit with the Baby Boomer's nightmare, she steps up to rescue a mother who was never there for her. For the first time since she was three years old, Evie and her mother will live under the same roof. Evie is grateful to finally get to know the mother who had been little more than a beautiful visitor in her life.
The child in Evie cries to be heard at last, while the woman in her takes on the challenge as a chance to undo the past, one heartache at a time.
Betty struggles to live up to her daughter's expectations. Lord knows, it's about time. But as pieces of her mind fly away like petals in a windstorm, life simply doesn't line up the way it's supposed to anymore.
The zhuum-zhuum in her head chants out a seductive mantra: It's time to go.
The Goddess of Undo will resonate with readers who connect with novels such as Still Alice and The Notebook, and Hard Laughter.
The Goddess of Undo is available on Amazon Kindle and in paperback.
What Reader's Say:
"The Goddess of Undo by Kat Drennan is heartwarming, beautifully written women's fiction laced with powerful currents of energy and lessons for every woman. Evie is a compelling character who will definitely inspire powerful emotions in readers…The writing is beautiful, laced with powerful descriptions and a refined diction. Fast-paced and utterly dramatic, it's a book that will hook readers from page one. Kat Drennan clearly did her homework and she comes across as a master in women's issues. I fell in love with the author's style, but what took my breath away was the psychological depth of the story. Hypnotic and highly recommended!" —Christian Sia

"The Goddess of Undo by Kat Drennan is a heart-wrenching story of the sad fate of many people in the world. As we watch Betty fall deeper into the dark world of dementia, our own mortality is slammed in our faces. Drennan speaks of Alzheimer's and elderly dementia in a realistic, relatable voice that makes the reader question the focus of this piece. I see The Goddess of Undo as a therapy session for the author; as if she is tackling these very issues with a loved one at the time of writing. Kat Drennan has found her voice with this priceless tale of what once was and what is now. Such a powerful piece!" –Lisa McCombs

"Kat Drennan's novel, The Goddess of Undo, is a challenging, yet heart-warming story. It will resonate with anyone who is dealing with caregiving for elderly parents, dementia, loss and grief." — Deborah Lloyd