A sexy CEO and a spunky grease monkey collide when the sale of a classic Cadillac drives skeletons out of the closet.
Mint Condition, a romantic suspense, the first in my Classic Love series, is available now on Amazon  and soon on all major online outlets.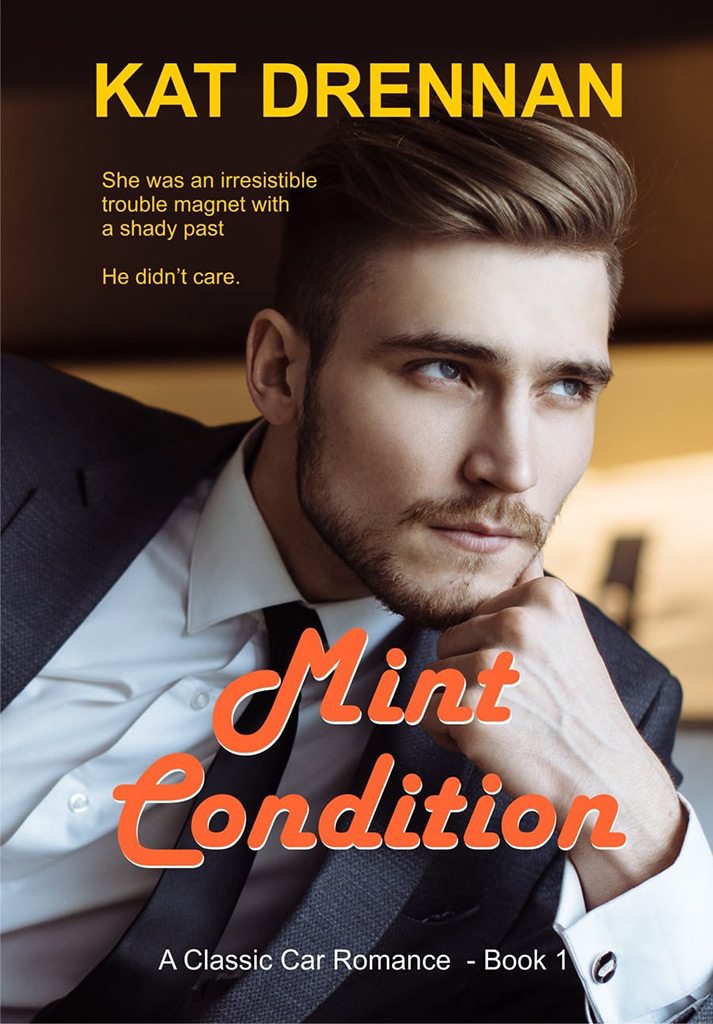 Twenty-five-year-old Maddie Kerrigan is known at Midwest auto auctions as the tall, hot babe in the tight jumpsuit and red stilettos.  To take her car restoration company to the next level, she must sell a prized family heirloom: a one off, 53' Cadillac Eldorado in mint condition.
Maddie's senses go into over drive when the gorgeous California investor, Nick Berlin, shows up with a blank check in his hand and an irresistible gleam in his eye.  He doesn't know much about old cars, but when Maddie invites him behind the wheel, he's ready to push the pedal down.
But when a letter from her estranged father claims ownership of the car, and ties Nick to an old family enemy, Maddie puts the brakes on the sale and launches a road trip across country to confront her past.  How far will Nick go to get his hands on her chassis?
The second in the series, One of a Kind, is available now on Amazon Kindle and paperback.
What People Say:
Five Stars from JSTH on Amazon:
I love a side of love with my suspense or mystery and not just a little suspense to make the romance pop or fill in the blanks. This book was everything I wanted. The characters were well developed, even Flo and Walt, the introspection was dead on and I found the story kept me reading until late, two nights in a row.
The subject drew me in, particularly the career and education Maddie chose. Wow, from someone who wanted to play with little red wagons, basketballs, and roller skates rather than dolls and tea sets, the premise behind the mystery became most interesting. Loved the Mad Monkee name for her company and Maddie soon became a new heroine for me.
Even the bad guys had their sweet side, except for Jimmy Ray, and a few others I won't mention. But the good sign in any book is when you begin to despise the bad characters when you fear them and loathe them. This is a sign the author has developed them well. Since this happens to be the first book in a series, I will keep an eye out for more. Well done!
Five Stars from another Verified Amazon Customer:
This was a wonderful romantic suspense. The blend between romance, which was both beautiful and steamy, and suspense was perfect. The plot involved family secrets, intrigue, crime and a touch of mystery that had me hooked from the start. Things moved at a fast pace, with some really thrilling parts as the story started to roll toward the climax. There were also a lot twists, many I didn't see coming.
The characters were fantastically drawn. Maddie and Nick, while instantly attracted to each other, had a whole lot of obstacles both internally and externally between them. But wow there was some hot chemistry there. Maddie is a strong, well-rounded, easy to like and believable character. Nick is handsome and troubled, my kind of hero. I even found myself sympathizing with the bad guys, a few of them.
Fans of romantic suspense should love this story.