2017 – A year of breaking records
A worldwide Women's March in January, record-breaking high temperatures and continued drought, Hurricane Harvey, California wildfires–no one can deny 2017 gave us more biggests, worsts, and OMGs than I have the heart to list here. Suffice to say the country was hit with a boatload of pain from stem to stern this year. My heart went out to all those affected by mega tragedy, but nothing prepares you–NO THING–for the day disaster lands on your own doorstep.
The Thomas Fire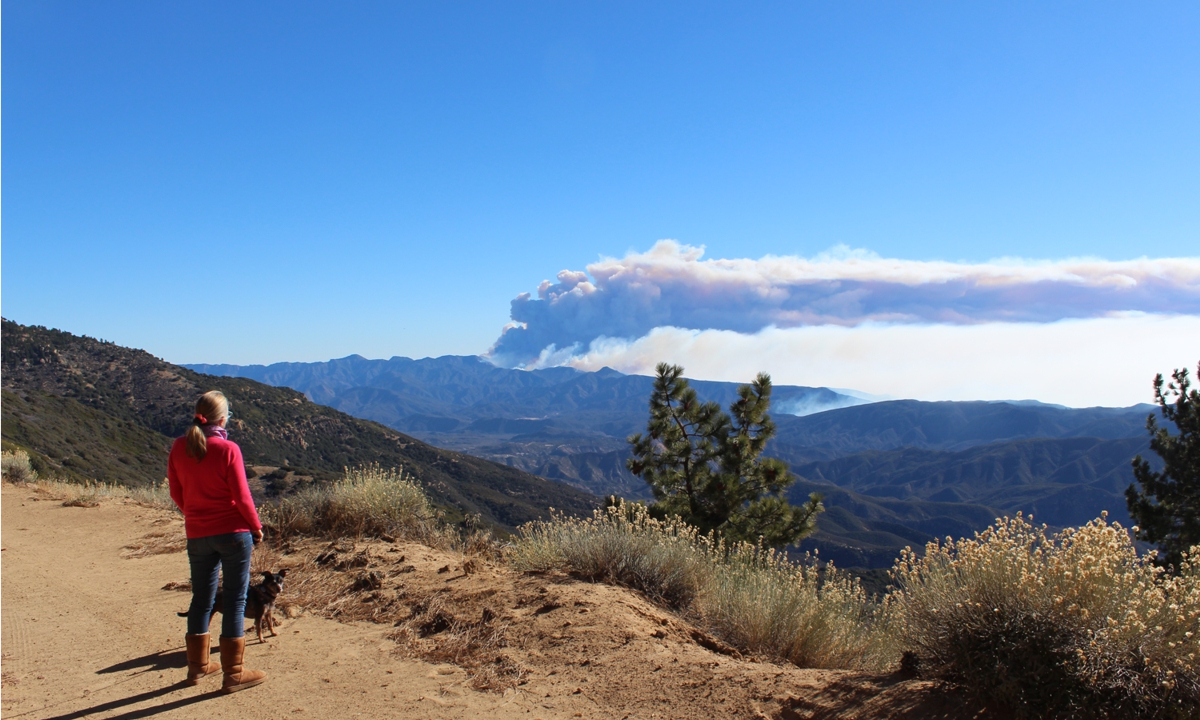 On December 6th, two days after this monster fire raced down the "other side of the mountain" through Santa Paula and on to Ventura, the raging inferno switched direction and bore impossibly down on our little town of Ojai.
We packed our van with important documents, a few necessities (Hunky Boy's surfboard among them), and the dog and cat, respirators failing miserably to keep the smoke from burning our throats, and  took one last look as flames consumed the drought-dry hillsides near our home, and wondered what if anything would be standing when we returned.
We spent two days away as it was near impossible to breathe, but found it less stressful to stay close by, the anxiety of watching the fire from afar too much to bear. Each time we left, we took away less "stuff". Somehow it just wasn't important anymore.
In the end, our home was spared, but far too many of our neighbors lost theirs, subject only to the capricious wind.
Eighteen days later, The Thomas Fire, named for the St. Thomas Acquinas College in the hills between Ojai and Santa Paula, would become the largest wildfire in California history, burning more than 280,000 acres.
Out of the Ashes
It hardly seems fitting to announce the release of the second book in my A Classic Car Romance series, the event I had planned to celebrate in this last blog of the year.  However, ONE OF A KIND was released, despite having lost power, being evacuated and returning to a changed landscape. Ironically, much of the setting depicted in this series–the hills of Ojai and along beaches from Ventura to Santa Barbara, the majestic mansions of Montecito, California–have been turned to ash and stone.