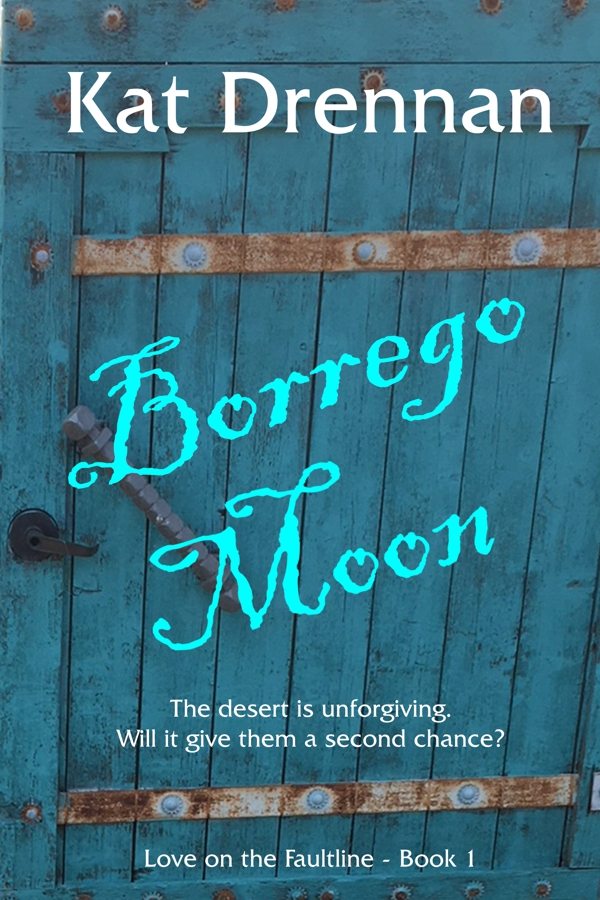 There's no safe place when you fall in love on the fault line…
Lily Logan faces the ghosts of her past when she learns human remains are found on her desert property, and the man who once destroyed her heart is in charge of the case.  She retreats to her family's desert hideaway to await DNA results, determined to avoid the man who could still shake the ground under her feet with a glance.  No way is she going to go down that road again. But when more than one body is recovered, a suspicious fire threatens her life, and she awakes in the ER to Alex's smile, it's clear, there's no safe place under the Borrego Moon.

BORREGO MOON GOES LIVE AUGUST 1st, 2018
Borrego Moon, first in my Love on the Faultline series  all set in California's Anza Borrego Desert, is scheduled to be released at the end of June, just in time for a HOT summer read.
In the meantime, I'm offering Advanced Reader Copies for my ARC team.  Would you like to read an ARC of Borrego Moon in exchange for a review posted on release day?  Email me at Katdrennan@gmail.com and tell me about your fabulous self!