Classic cars and romance go together like drive-in movies and popcorn.
If you love classic cars, suspense, a little steam in the sheets, you'll love Kat Drennan's "A Classic Car Romance" series.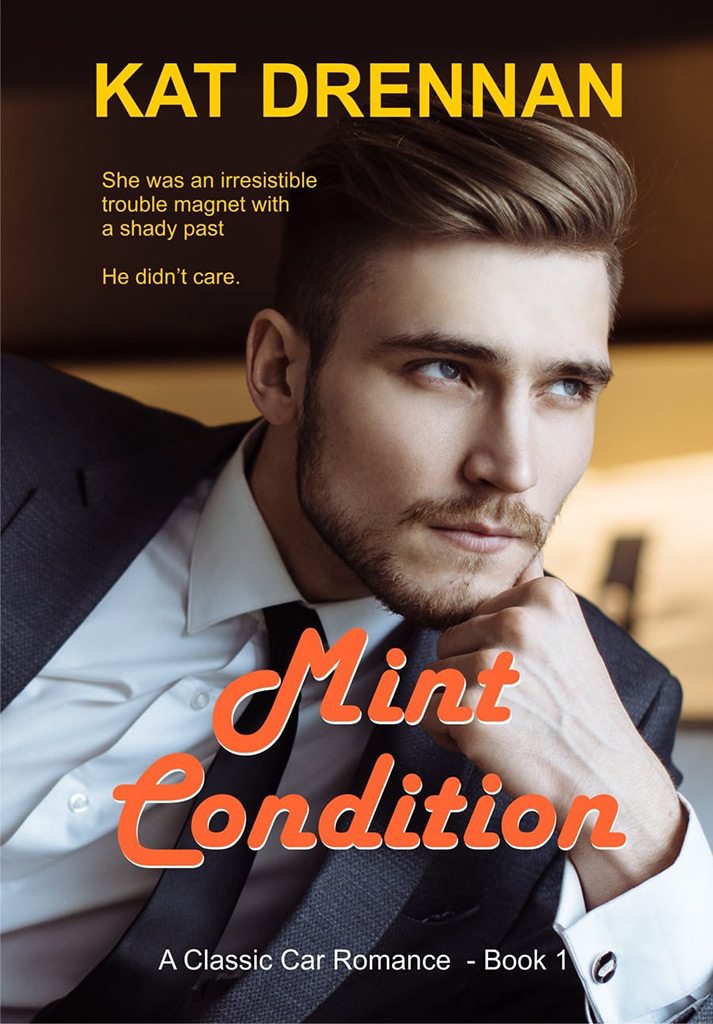 A spunky girl auto restorer and smokin' hot CEO collide when a classy Cadillac trouble magnet drags them down a sexy road to love.
Twenty-five-year-old Maddie Kerrigan is known at Midwest auto auctions as the tall, hot babe in the tight jumpsuit and red stilettos. To take her car restoration company to the next level, she must sell a prized family heirloom: a one off, 1953 Cadillac Eldorado in mint condition.
Maddie's senses go into over drive when the gorgeous California investor, Nick Berlin, shows up with a blank check in his hand and an irresistible gleam in his eye. He doesn't know much about old cars, but when Maddie invites him behind the wheel, he's ready to push the pedal down.
But when a letter from her estranged father claims ownership of the car, and ties Nick to an old family enemy, Maddie puts the brakes on the sale and launches a road trip across country to confront her past. Nick is hot on her trail.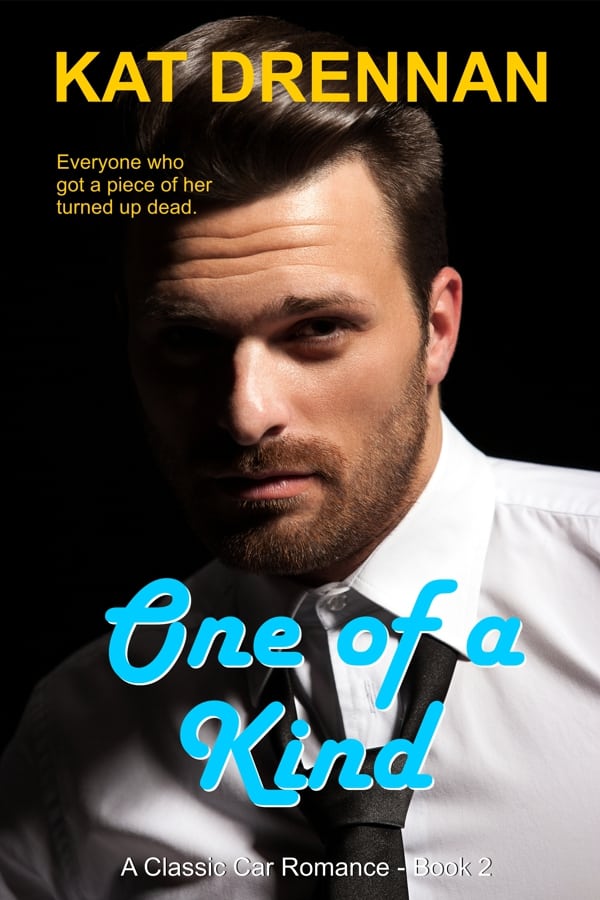 An old enemy returns to claim what's his and whoever gets a piece of her ends up dead.
Gina's baby clock is ticking, Luke's career is on the line—Her classic 1953 Corvette Blue Flame Six, is a racey distraction, but how long can you rev your engine on the starting Line before you run out of gas?
Assistant DA Luke Berlin has his sights on the election—a life-long goal that needs his full attention. But for 30 year old caregiver-to-the-rich -and-famous, Gina McBain, seven years is too long to wait for her happy ever after. She's determined to enforce her now-or-never rule, until her friends start showing up in the Santa Barbara morgue.
Book 3:
HOTROD LINCOLN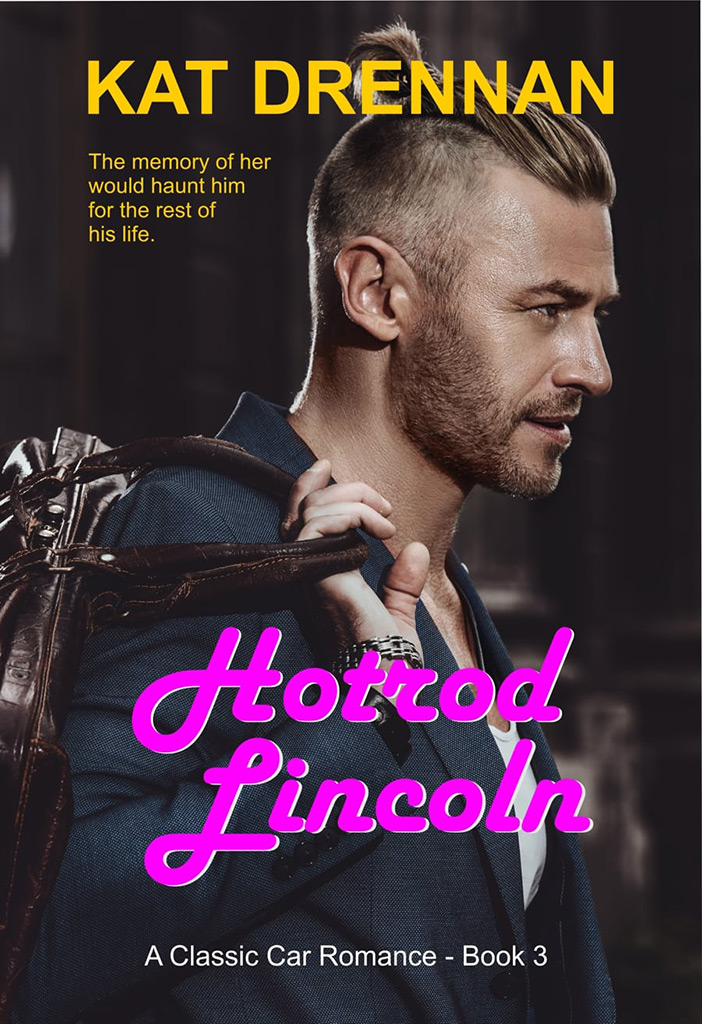 The most painful scars are always on the inside.
Griffin Jones had lost everything–his Cable TV show, his family, even the skin off his back.  Now all he wanted was to be left alone.
Recovering from a tragic accident that put him in the hospital for nearly a year, cable TV star, Griffin Jones, gives up his hit show to work on his college friend, Nick Berlin's secluded Montecito Estate, where he expects to take a break from the spotlight, blend into the background, and escape the nightmares that plague his dreams. But his plan for tranquility is shattered when a chance meeting with free-spirited woman refuels a vendetta he'd sworn to abandon.
Having lived through the nightmare of her parent's relationship, Nadine McBain is anything but a pushover, which is why the second time her boyfriend hit her, she packed up her stuff and got out of Dodge. Virtually on her own since she was ten, she decides to track down the half-sister she only recently learned existed, a journey that leads her to the Berlin estate and Griffin Jones and a photo that will change both their lives.
Book 4: Five Window Pickup – coming soon