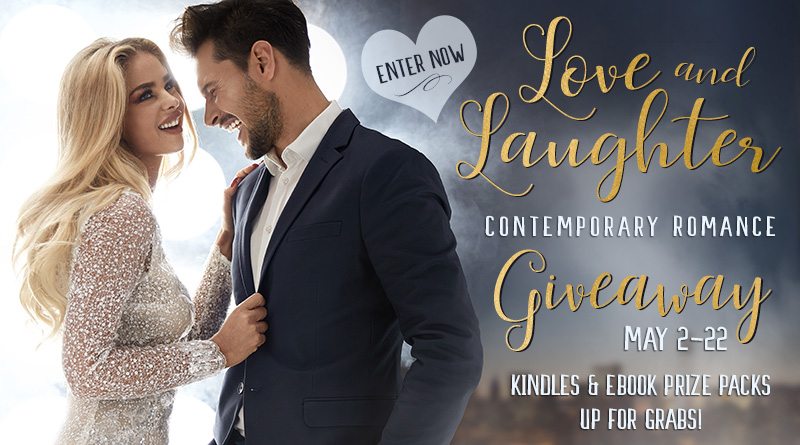 LOVE & LAUGHTER CONTEMPORARY ROMANCE GIVEAWAY
Enter for your chance to win May 2-22!
https://bookwrapt.com/love-laughter/
It's May, winter is over, and the sun is—hopefully—shining. Time for love and laughter
to fill the world, and we're celebrating with a romantic giveaway. Enter May 2-22 for
your chance to win. You could be one of 7 lucky readers to take home a Kindle
Paperwhite, Kindle Fire 7, ebook prize pack, or Amazon gift card.
Plus, shop our book fair where no matter your preferred heat level, sweet, sexy, or
steamy, you'll discover some great reads for 2.99 or less. We even have a bonus
giveaway!